---
Off-Piste Checklist – Equipment and Awareness Safety

Complete Off-Piste Checklist To Get You Ready For Long  Days In Deep Powder
It's important to get yourself together an Off-Piste Checklist before heading off to the mountains. Traditionally known equipment such as an avalanche beacon, shovel and probe are the essentials when heading off-piste, However, over recent years a growing number of skiers and boarders are also investing in avalanche airbags and other safety equipment to reduce the risks of being stuck in a tragic avalanche.
---
Transceiver
Avalanche Transceivers should be worn by all members of a party at all times when skiing in the backcountry. They are used to locate people who have been buried in an avalanche. The use of an avalanche transceiver, shovel and probe is a must for all backcountry skiers.

---
Shovel
Once you have located the position of the buried victim by using your transceiver, the Avalanche Shovel which is located in your avalanche backpack is then used to dig the person out of the snow. Shovels can also be used to create kickers or dig out the car on a powder morning.
Due to the need to carry a shovel at all times in the backcountry, they are designed to be compact and lightweight without compromising strength or performance.

---
Probe
Also located in your Rucksack is your Avalanche Probe, Simply shake and throw out the folded segments, while pulling the cord at the top of the probe in order to fix in place. After this, stick the probe into the snow, all probes have depth markers to determine the depth of the buried victim.
All our probes at snowsafe offer quick assembly.
To save £'s all of the three essential items Transceiver, Shovel and Probe come within an Avalanche Kit or Package.

---
Airbag
Over recent years Avalanche Airbags have evolved from Canister to Electronic Battery,  When an avalanche approaches, you pull an activation handle which instantly fills two airbags with 170 litres of gas via a cartridge or surrounding air.
Avalanche airbags bring you to the top of the surface in order to stop you from being buried.

---
Backpack
If you don't have the budget for an Avalanche Airbag then a high-end backpack is what you're looking for, Ortovox offers a number of different sizes and models, these backpacks include the following features:
Safety Compartment
Chest Strap with signal whistle
Hip Pocket
Water-Resistant Zippers
Bright Inside
Hydration System Compatible
Emergency Card
Access to the main compartment (Back Panel Loader)
Safety Equipment Attachment
SPS Flex Back Protector
A-Skifix
D-Skifix
Snowboard and Snowshoe attachment
Compression Straps
Big Hip Belt
Insulated Drinking Tube Guide
We also offer backpacks from Dakine, Mammut, Black Diamond & Scott

---
Recco
A Recco Reflector is a small, band-aid sized, electronic transponder that weighs less than four grams. It is mounted to clothing and gear that is unlikely to be torn off in the event of an avalanche.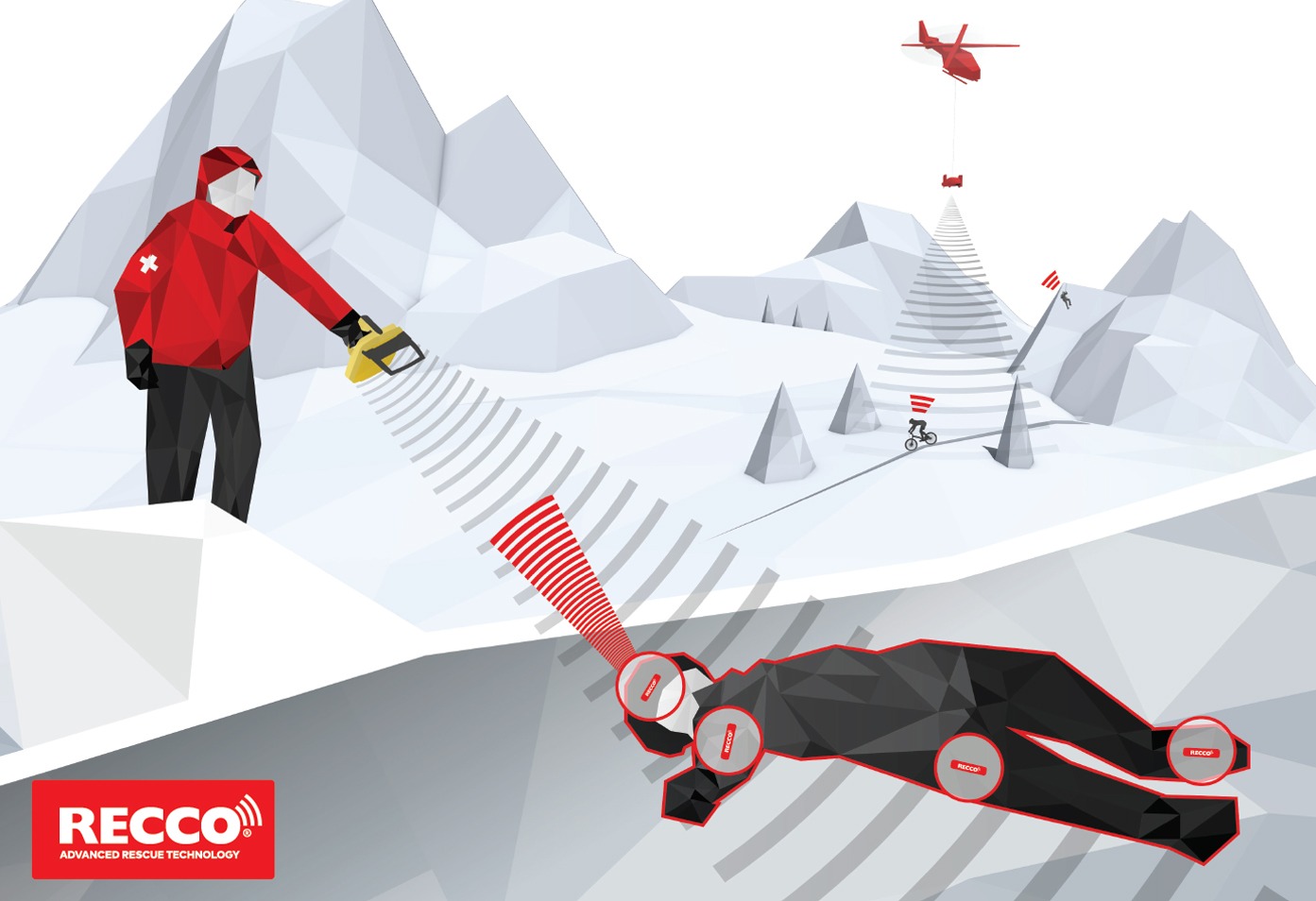 ---
Bivy Bag Emergency Blanket
Bivi bags are an essential piece of equipment, these will protect you from any unintentional nights on the mountains if there is any sudden weather changes or accidents. we highly recommend the Ortovox Ultralight Bivy Bag.

---
Helmet
Wearing of helmets amongst serious off-piste skiers has become more widespread in recent years, and they're both comfortable and could reduce the chance of serious injury.
When buying a helmet, try on the correct size helmet, but bear in mind that different models will be different shapes so you may need to try on a few to find the perfect fit.
---
Ski and Snowboard Tools 
It's important to have quick access to your Ski and Snowboard Tools in-order to make quick adjustments whilst out in the backcountry with ease.

---
First Aid Kit
We highly recommend the Ortovox First Aid Mini, adding a little mountain pharmacy to your basic equipment will provide immediate first aid for large or small injuries this has everything you need to keep safe.

---
Other essentials you should pack when heading off-piste.
Lighter / waterproof matches
Head Torch
Sun cream
Lip balm
Duct tape
Knife
Radio
Snacks
Water
Map
Compass
Spare layer
Spare gloves
Fleece-lined neck gaiter
---
Snowsafe Blogs:
It's important to stay safe and have the correct training when skiing or snowboarding off-piste please check out further blogs below:
If you would like to feature a blog about your organisation or experience in the snow please feel free to contact us on info@snowsafe.co.uk or 01273 737676. We are happy to take Guest blogs linking back to your website.
---