Scott Helmet Technologies & Fit System
Construction 
PC IN-MOLD CONSTRUCTION

+ Lighter, more comfortable and aesthetic

+ A polycarbonate shell fused with an impact absorbent foam liner
ABS CONSTRUCTION

+ Durable and strong
+ ABS outer shell paired

with an EPS liner
---
Venting 
ACTIVE VENTING SYSTEM

One unique easy to use slider on the top of the helmet.
DUAL ACTIVE VENTING SYSTEM

Two sliders in the front and top area of the helmet for unparal- leled ventilation.
PASSIVE VENTING SYSTEM

Built in system regulating the airflow through the helmet.
PASSIVE GOGGLE VENTING SYSTEM

Intake vents placed on the front of the helmet, just above the goggle, remove stagnant air that causes fogging
---
Fit Systems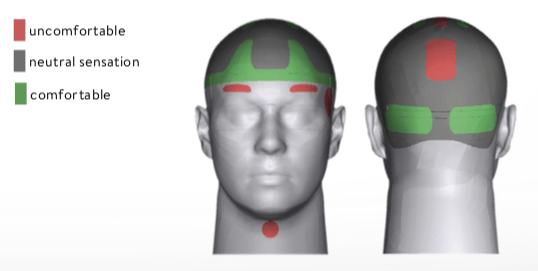 MRAS FIT SYSTEMS

can be adjusted horizontally and vertically providing unparalleled comfort.
JRAS FIT SYSTEMS

can be adjusted vertically allowing you to keep your help secure whilst riding.
---
Scott Safety Technologies 
Experts at making hemlets that keep you safe. 
---
D3O® Technology
Progressive impact absorption
A highly shock absorbing material whilst staying soft and flexible:
+ Reduce the risk of concussion in low energy impacts
+ Reduce the risk of brain injuries in mid energy impacts + Allow multiple low and mid energy impacts
+ Works hand in hand with EPS in high energy impacts
MOLECULES FLOW FREELY

Soft & flexible material
MOLECULES LOCK

Absorb & dissipate impact energy
MOLECULES FLOW FREELY

Returns to Flexible state
Casidion® Technology 
+ Increased protection in bigger impacts
+ Outperforms EPS foam in terms of impact absorption
+ Reduced stand-off
---
360° Pure Sound Technology
A SCOTT exclusive technology

+ Hear better, hear more
+ Specifically shaped inner piece increasing sound localisation
+ Rubber insert with perforations surrounded by transparent fabric
---
How does Mips Brain Protection Work? 
The MIPS BPS System is designed to add protection against rotational motion transferred to the brain.
Rotational motion affects the brain and increase the risk for minor and severe brain injuries. When implemented in a helmet, the MIPS BPS System can reduce rotational motion by redirecting energies and forces otherwise transferred to the brain.

The core of the MIPS BPS System is a low friction layer that allows the head to move 10-15 mm relative the helmet in all directions, reducing rotational motion to the brain. The MIPS BPS System makes your helmet safer and adds protection.
Strain in the brain 
Rotational motion from an angled impact can cause strain in the brain that can lead to tearing in the brain tissue. The illustration is based on data gathered using sensors inside the crash test dummy heads.
The dummy head, wearing a helmet, was subjected to an angled impact in a test rig at the MIPS lab in Sweden.

The illustration shows the strain in the brain from an angled impact when the dummy head is wearing the same type of helmet – with and without MIPS BPS System.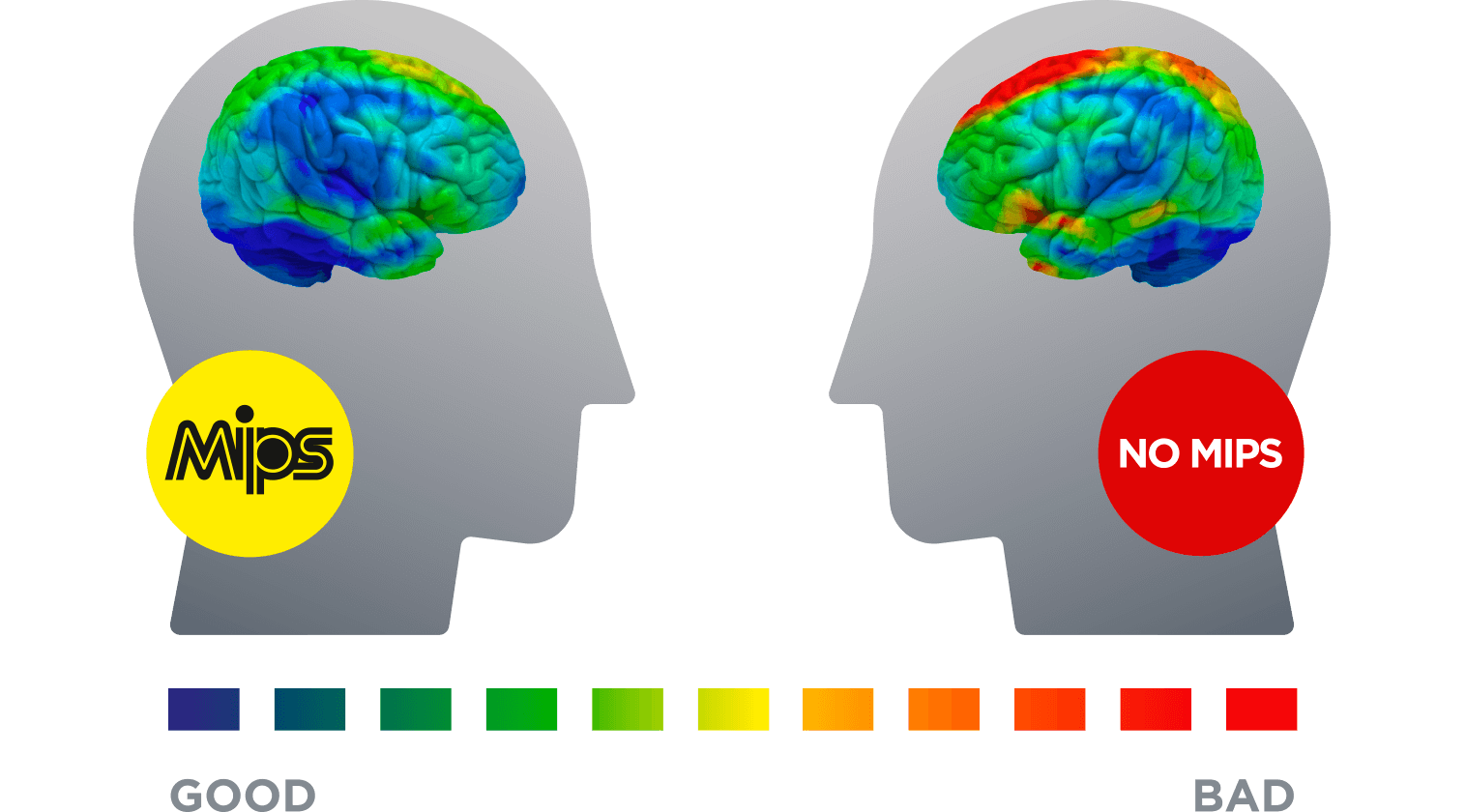 How is MIPS tested?
Statistics show that many brain injuries occur due to angled impacts to the head. However, in standard helmet tests the helmet is dropped vertically onto a flat surface, and this does not create an angled impact.
These results are helpful for measuring precise vertical impacts, but inferior for measuring a more realistic scenario of an angled impact.

The MIPS test rig is developed for testing angled impacts to simulate a fall during a crash.
See illustration below for more information on MIPS testing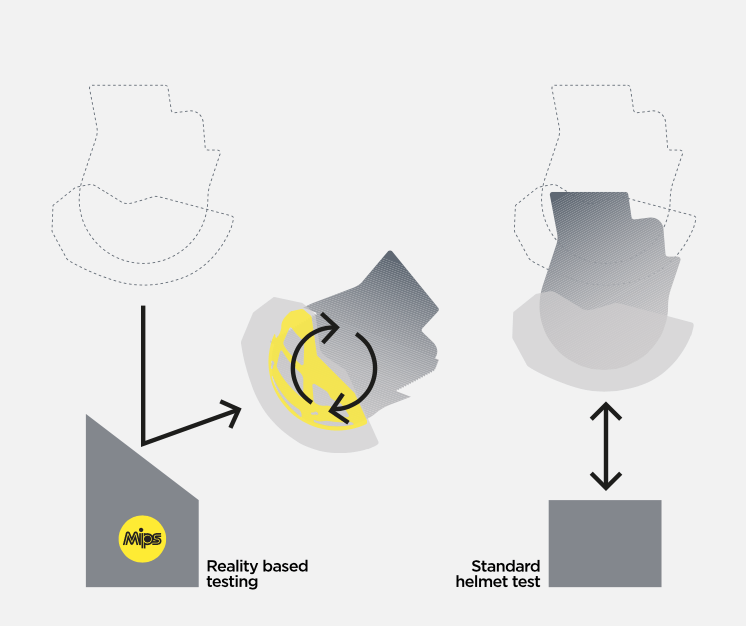 Scientifically proven
Depending on what type of helmet is tested, the helmet is dropped from 2,2–3,1 meters on to a 45-degree impact angle covered with grinding paper. Three different types of impact points are tested, and all helmets are tested in all sizes.
Data is gathered using nine accelerometers inside a Hybrid III crash test dummy head and analyzed using a computer model known as the Finite Element Model.
The same helmet model is compared with and without the MIPS system to make sure that the helmet passes the strain reduction criteria MIPS have on all approved helmets.
More than 20.000 tests have been conducted at the global test center in Stockholm, Sweden. In addition to that, a number of third-party tests have also been made supporting MIPS safety claims, for example::
Folksam, Sweden, 2015-2019. Snow, bike and equestrian helmets
Länsförsäkringar, Sweden, 2018
Consumer Reports, US 2016
Testfakta, 2016
MIPS equipped and received top ratings for safety.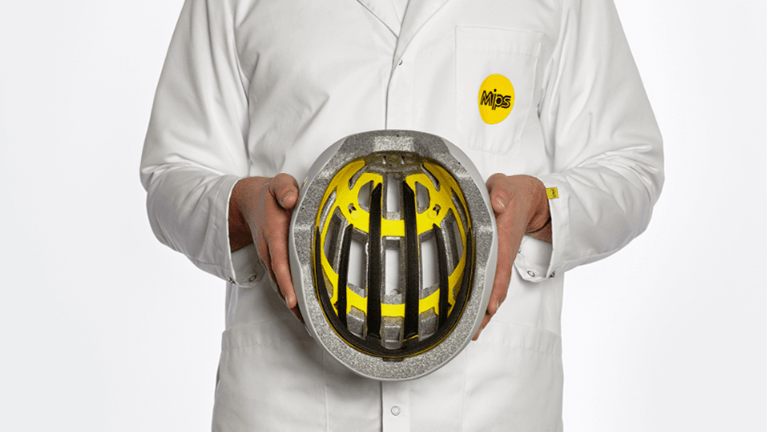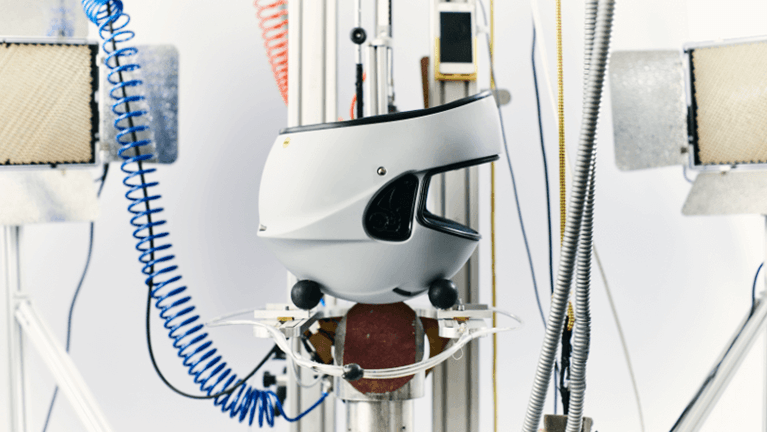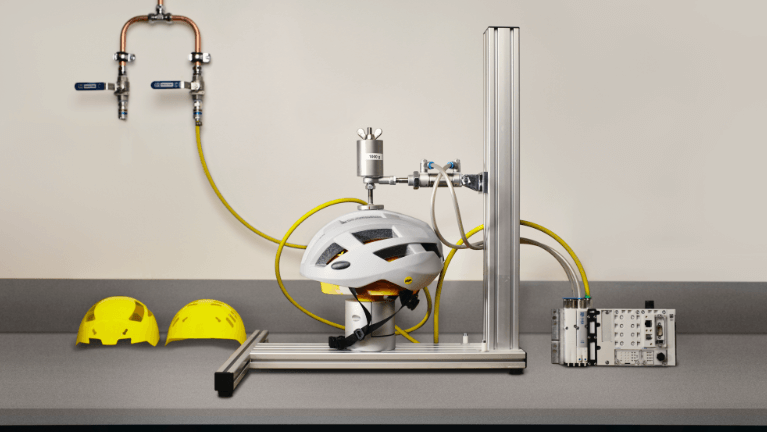 ---
MIPS - The Movie
---
How MIPS has evolved over the years?
When MIPS first entered the market, the MIPS layer was located in between the shell and liner, although this was more effective than standard helmets, this construct prevented the use of MIPS technology in In-Mould construction helmets, the most common type of helmet construction method within action sports.
Today, the MIPS layer is located between the liner and the users head, giving helmet manufacturers an increasable easy and effective way to increase their helmets angled impact protection.
---
MIPS 20 Years of Research?
Hans von Holst is a Swedish neurosurgeon and professor emeritus who has dedicated his professional life to studying head injuries. His research recognized that protection against brain injuries was inadequate.
In 1996 he began to study the relationship between brain injuries and helmet construction.

Together with Peter Halldin, a researcher at the Swedish Royal Institute of Technology, they developed ground-breaking technology in the way helmets were designed and manufactured that would prove to significantly improve brain protection.

Now, after more than 20 years of research and engineering, MIPS works with over 78 helmet brands from all over the world, and over 9,2 million MIPS BPS Systems have been produced.
---
Recco Reflector Compatible 
Before you head to the mountains its important to mount a Recco Reflector to the back of your helmet, this will offer extra safety margins when skiing through backcountry terrain, for more information on how the recco works please see below :
How does the Recco Reflector work?
Professional rescuers can quickly pinpoint a buried reflector-equipped person's precise location using harmonic radar.
This two-part system consists of a RECCO detector used by professional rescue groups, which have a range of over 200 metres, and RECCO reflectors that are attached to clothing, helmets, protection gear, and boots worn by skiers and riders and other outdoor enthusiasts.
When used in conjunction with a RECCO Detector, the reflector's diode mixer acts as a harmonic generator to produce multiples of the frequencies received from the detectors.
The returned signal is translated into an audio tone whose volume is proportional to the returned signal, and by means of volume control, a trained rescue operator can literally go straight to the buried reflector once a signal is detected.
It is a non-powered device meaning that it never needs to be switched on, will never lose signal strength and needs no batteries to function. It is maintenance free and has a virtually unlimited life.
In total, more than 850 search & rescue organizations in the world, to see full see list of resorts using Recco CLICK HERE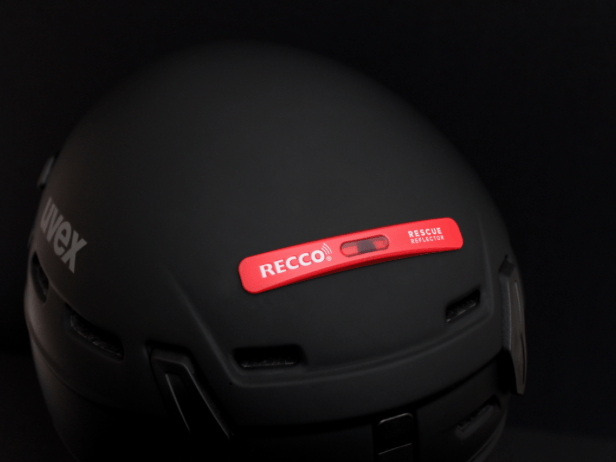 ---
Helmet Size Chart & Certification 

---
Snowsafe Blog