What is the Alrpide E1 Airbag system?
The brand new Alpride E1 is a fully electronic avalanche airbag, its supercapacitor technology replaces the traditional Li-ion battery and results in the lightest electronical device on the market.
Alpride has collaborated with major brands such as Scott Sports and Black Diamond to create some of the best electric airbags to date.
How does the Alpride System Work?
https://www.youtube.com/watch?v=6yTgOw1ryAA&feature=emb_logo
---
What are the Alpride E1 Airbags Main Features?
Supercapacitor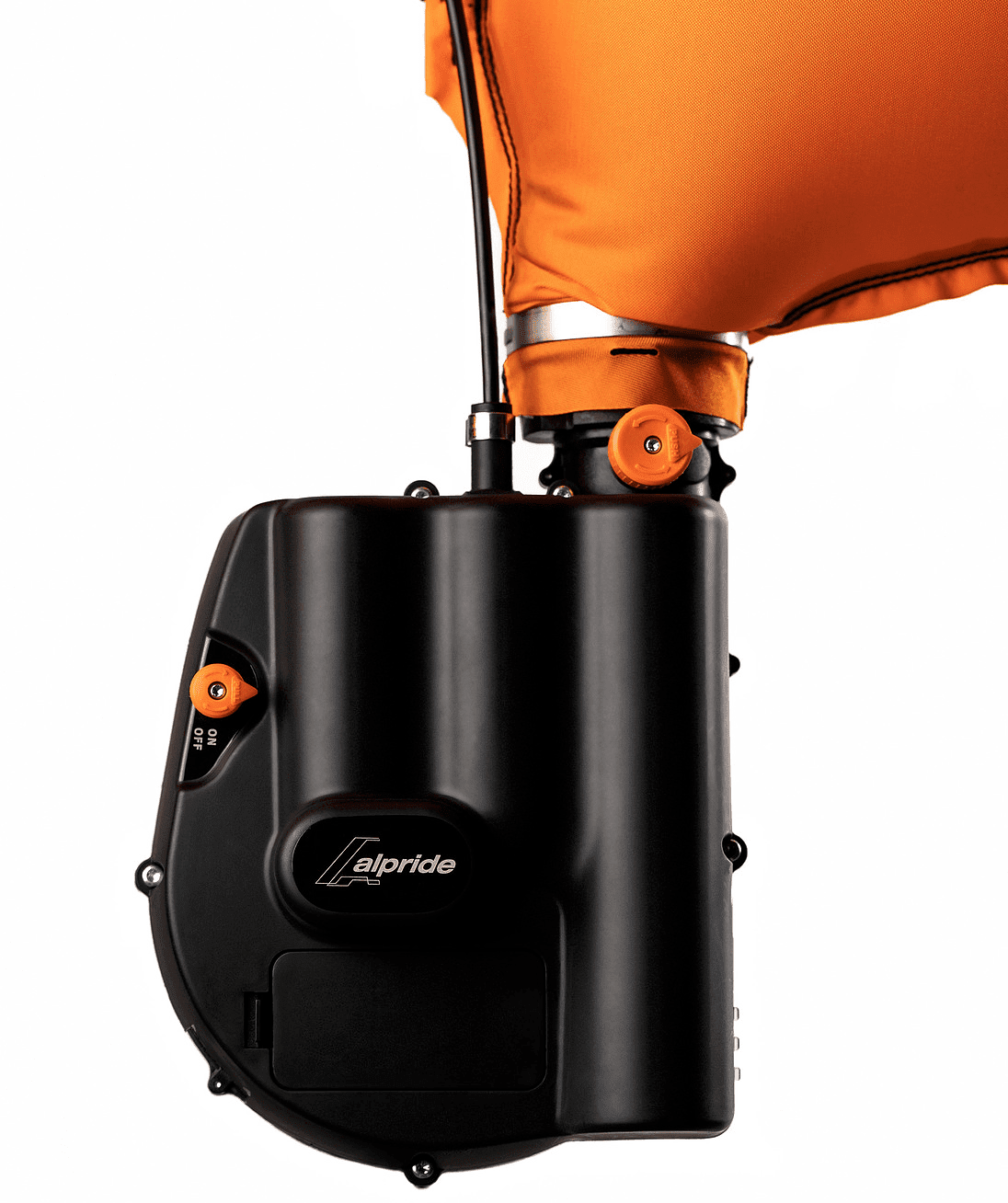 Supercapacitors store electrical energy without any chemical reaction (unlike lithium-ion or lithium-poly batteries)
---
Powering up the Unit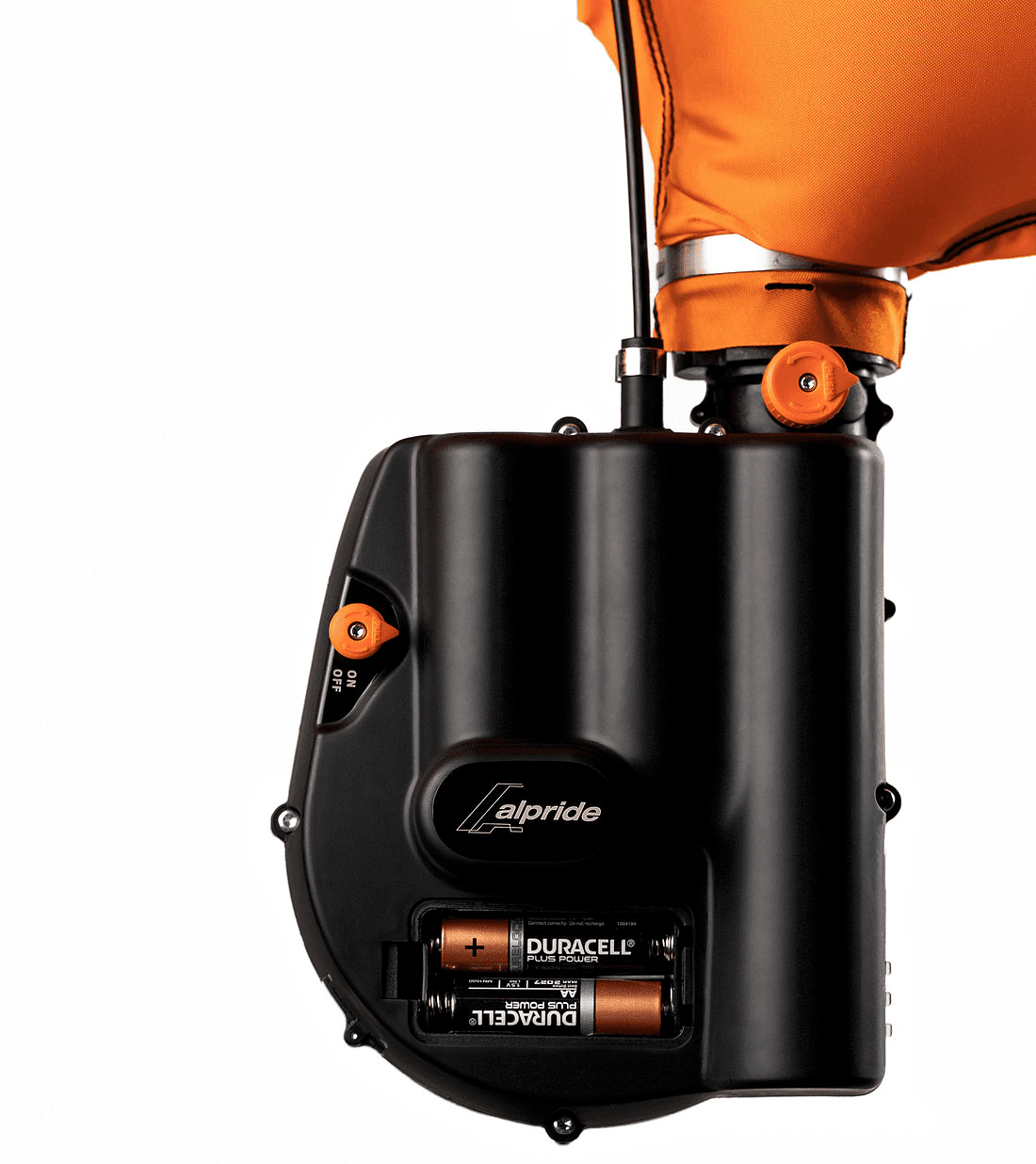 The Alpride supercapacitor airbag system is a chargeable unit, The E1 unit can be recharged with two AA batteries in just 40 minutes, the easiest solution in the mountains, far away from electrical outlets and civilisation.
The E1 can also be recharged using a micro-USB port in 20 minutes (with a standard charger or any USB-compatible energy source: powerbank, solar, etc.).
---
Radio Compressor Design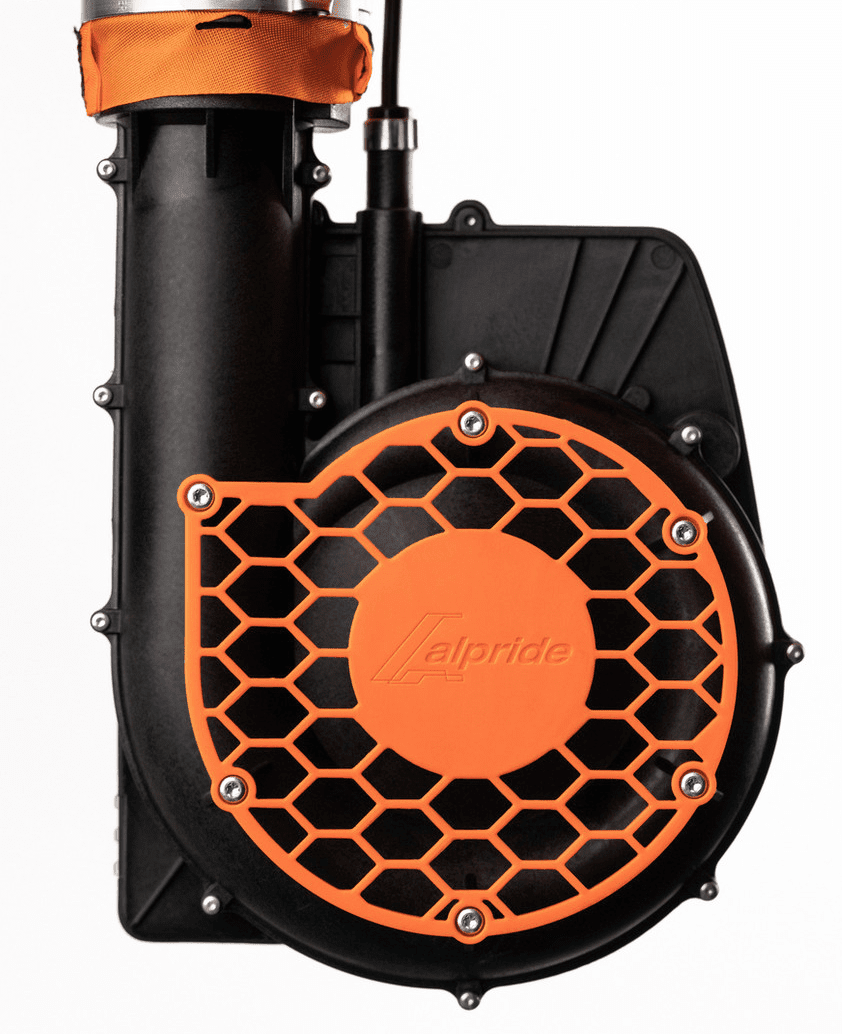 The E1 compressor design is the same as what's in the latest generation car turbochargers. This radial compressor technology provides high-pressure, fast inflation.
---
Alpride Anaotomy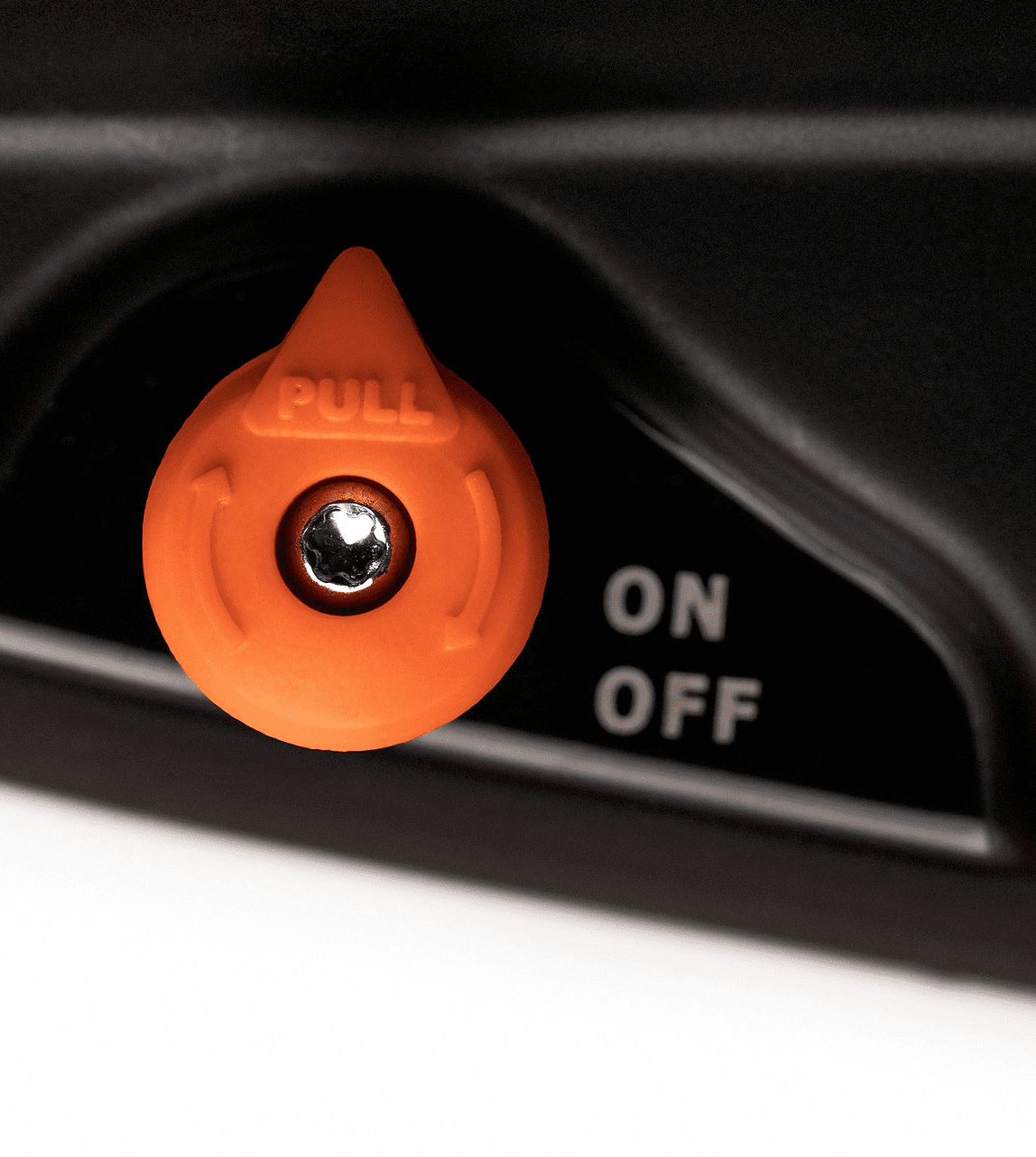 Two AA batteries provide the airbag with 3 months of autonomy. Your E1 airbag is ready for use all winter long, without you having to worry about recharging it. It's always ready to hit the slopes.
---
Auto Test & LED Indicators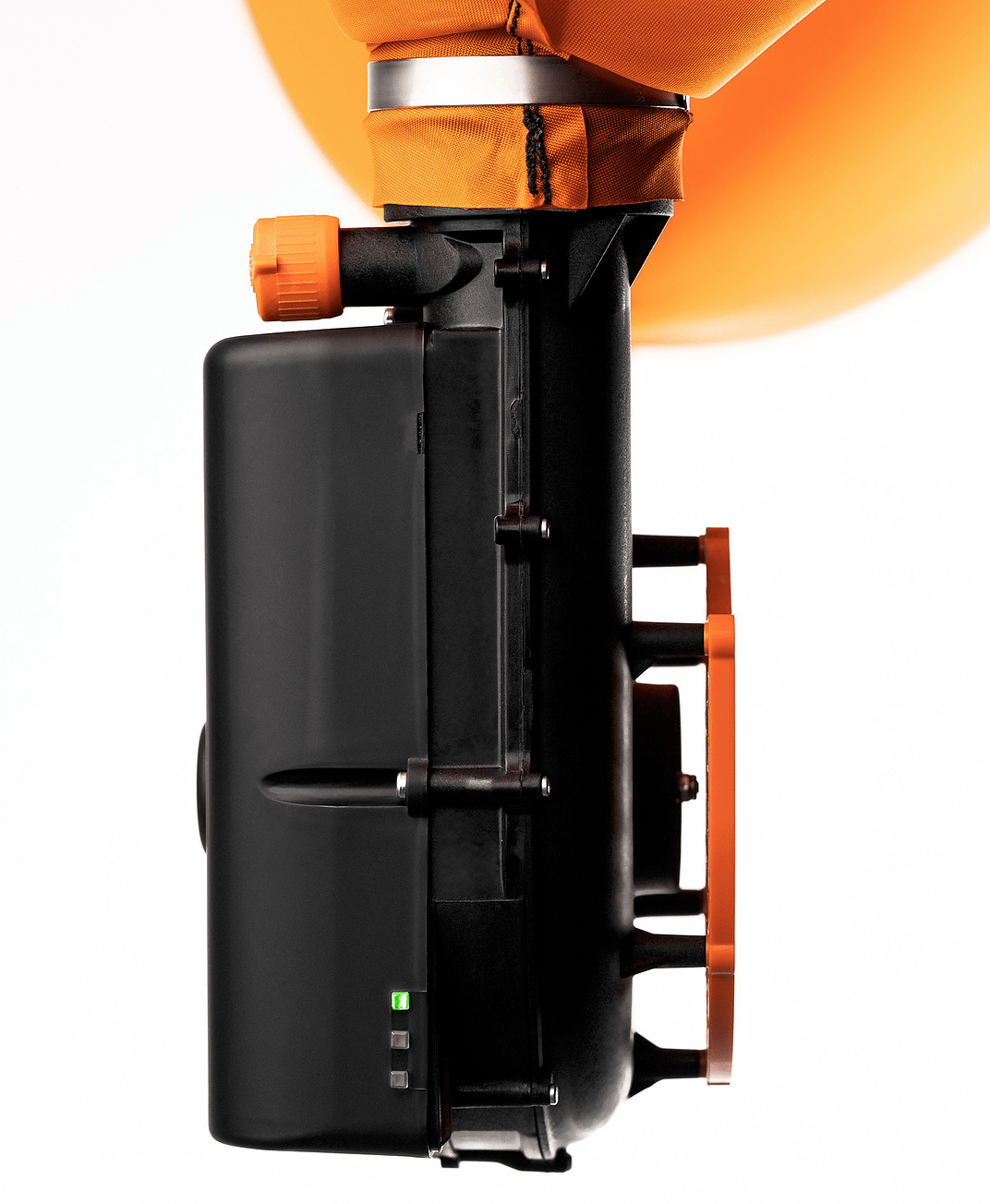 Each time the E1 system is switched on, the electronics perform a self-diagnostic to check the function of more than 15 parameters and components of the E1.
---
How much does Alpride Unit Weigh?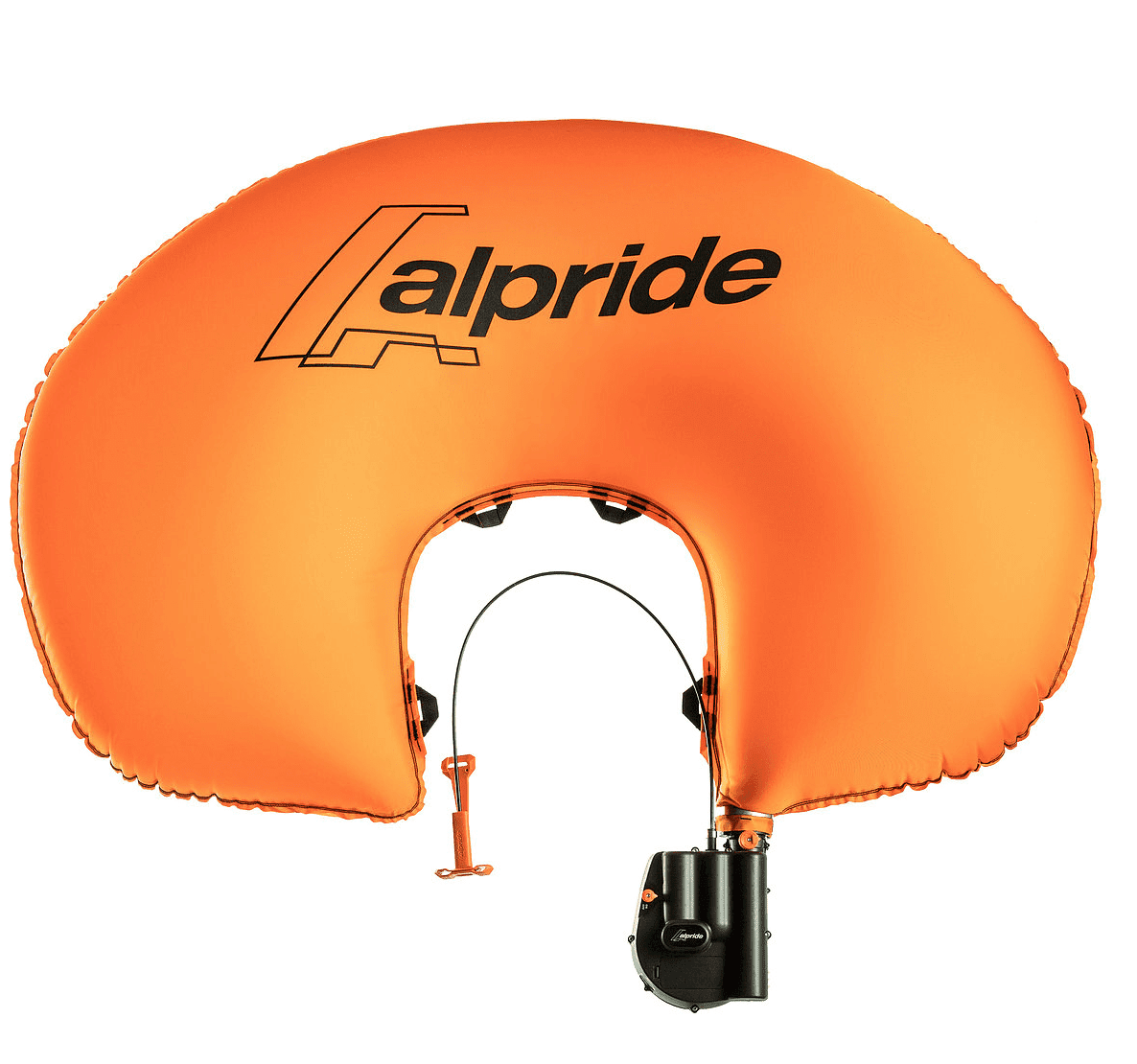 We all know some airbag units can be super heavy and unfunctional, Alpride stepped in here to create the lightest electronic airbag on the market. The entire E1 system weighs just 1,280 g.
---
How do test activations work? 
The great thing about the Alpride airbag unit is you can run cost-free test activations due to the USB charging point, you can run multiple deployments on a single charge. If there is a Green LED light on the airbag system you will be able to pull the trigger as many times as you wish in order to test your airbag is working correctly.
We recommend testing regularly.  
---
Is the Alpride System Removable?
Yes simply remove the Alpride unit from one bag and easily add to another size without any extras.
If you're going on a multi-day tour you could use the Scott Backcountry Patrol E1 40 and when you fancy freeriding or some downhill action you can easily add remove the unit from the 40 and add it to the Scott Backcountry 30 or 22 Litre Backpack and Vice Versa.
---
Scott E1 Backpack Core Features 
| | |
| --- | --- |
| | A-Frame Ski Fixation  |
| | |
| --- | --- |
| | Diagonal Ski Fixation  |
| | |
| --- | --- |
| | Snowboard Fixation  |
| | |
| --- | --- |
| | Ice Axe Fixation  |
| | |
| --- | --- |
| | Rescue Tool Compartment |
| | |
| --- | --- |
| | Goggle Pocket |
| | |
| --- | --- |
| | Daisy Chains |
---
Flying with your Scott Backcountry Patrol E1 Airbags
Unlike travelling with canisters and being stopped at customs, All Scott E1 Airbags are hassle Free, Simply take your avalanche airbag on board the plane. The alpride system is powered with 2 x AA batteries (visible under the battery cover)
The Alpride E1 system has:
No LI-Po or Li-ion Batteries

No Pyrotechnics

No Cylinders under pressure / cartridges of compressed gas

No components classified under Dangerous Good Regulations

By switching OFF the system, there are no risks to be accidentally activated.

The E1 airbag system is fitted with pressure relief valves.